Features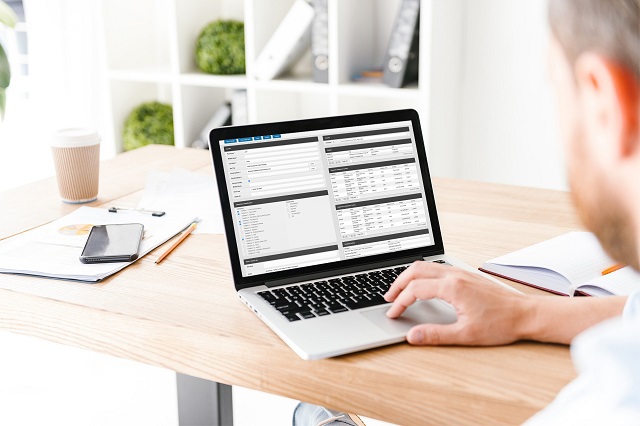 Organise your data
Manage your contacts, equipment and projects with one simple central solution. Multiple modules integrated as one for a complete data management & marketing solution. Asset Data Manager's unique integration between contacts and equipment will revolutionise your business processes.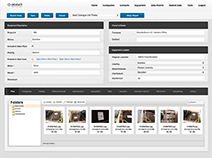 Multiple asset fields
Store equipment details in one easy-to-use SaaS platform. With multiple equipment data fields and the ability to upload images and PDFs, easily manage the acquisition, disposal and valuation of your equipment. Generate multiple reports - market assessment reports, valuation reports, sales flyers, sales brochures, catalogues and packing slips.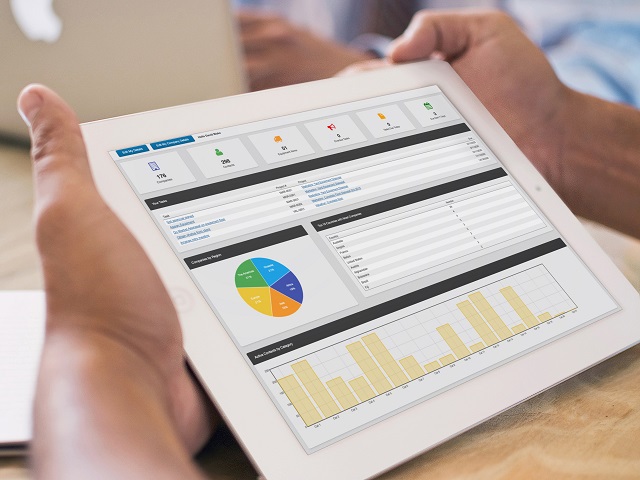 Multi-user access
Small or large teams, multi-user access maximises productivity while sharing data efficiently anywhere, anytime via a secure web portal.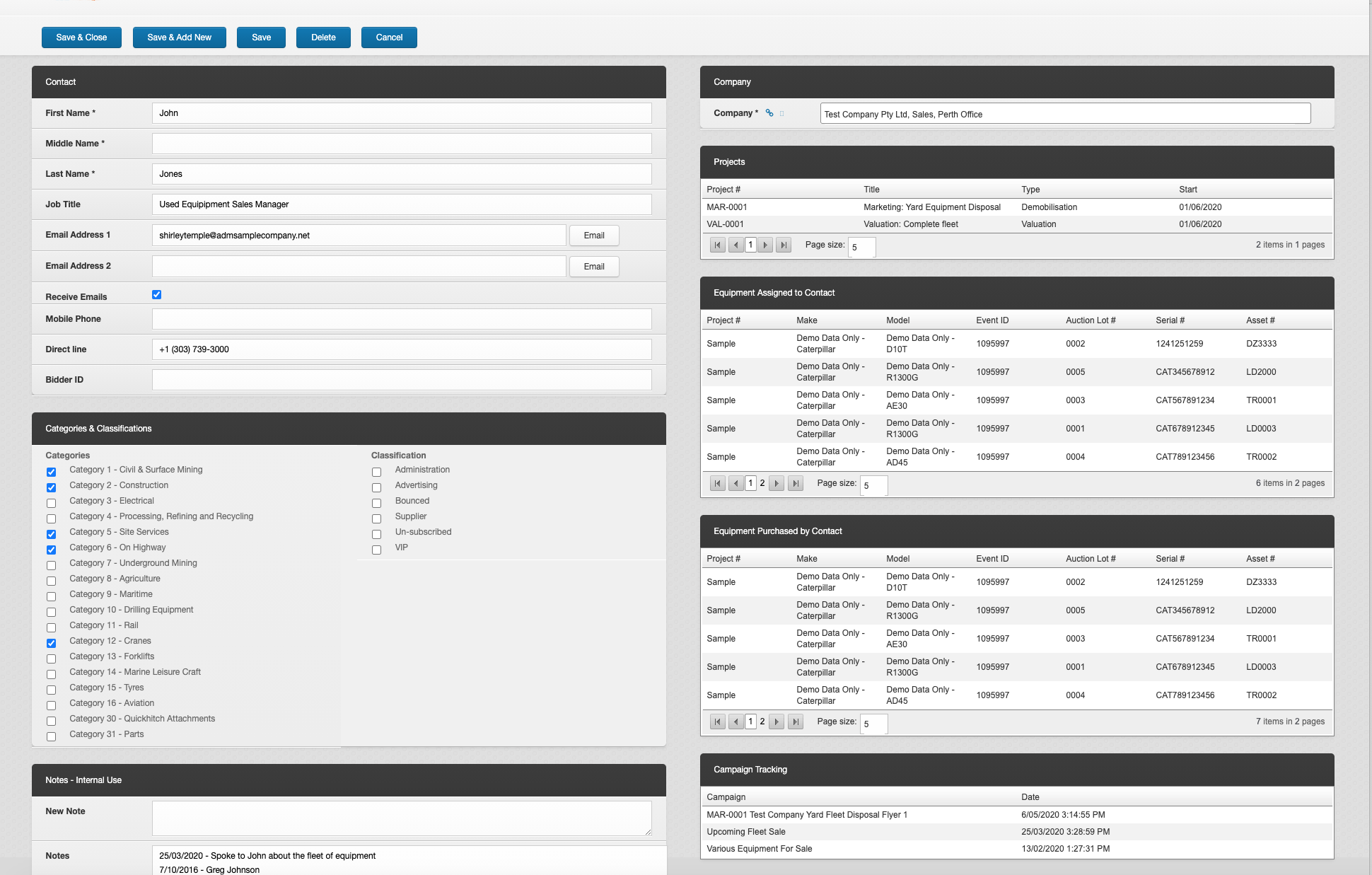 Generate sales
Streamline your marketing campaigns with the seamless connection between your contacts and equipment. Select your contacts, select your equipment, and create your sales campaign. Direct feeds (**requires website review) to your website avoids any double handling of data.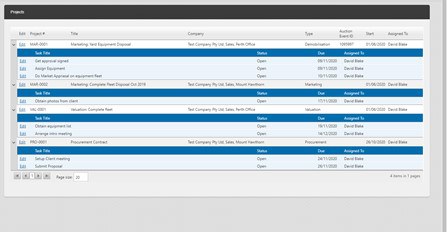 Create projects & schedule tasks
Plan, manage and track your work better with projects and tasks. Assign key contacts to projects, allocate equipment to projects and schedule tasks to prioritise your workflow.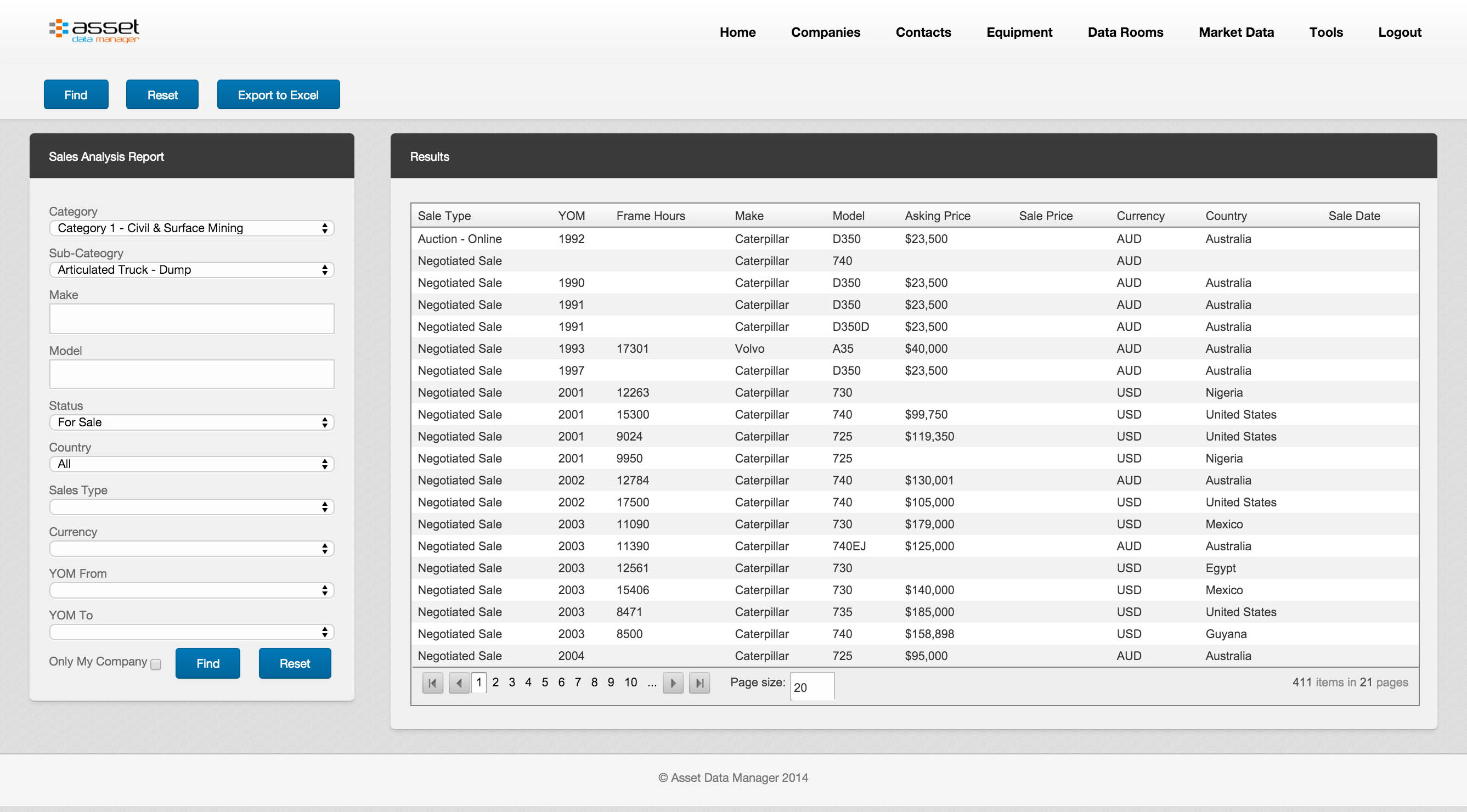 Access to current & historical equipment data

ADM Market Data empowers users with an interest in understanding current and historical for sale and sold equipment data. It provides a single platform for asset owners, valuers, financiers, insurers, equipment dealers & auctioneers to view asset data across the globe.

Market Data gives the user the ability to generate reports and append to a formal valuation report to authenticate research processes, have access to equipment data sheets and daily foreign currency exchange rates for conversion to preferred currency.

Covering 18 industry specific categories, Market Data offers an extensive pool of asset related data points focusing on; make, model, YOM, frame hours, odometer, sale type, currency, asking price, sold price, country & state.
Offered as a stand-alone monthly subscription-based platform or a feature within our tiered plans, with no lock in periods, Market Data is a powerful tool that provides credibility when considering the basis of equipment values.