About ADM
Asset Data Manager has been developed to provide Clients access to a database of their own assets via a secure web portal giving you full control.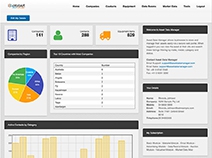 Asset Data Manager will allow clients to connect multiple business units easily and efficiently thus streamlining the procurement, disposal & valuation processes and provide a better overview of the assets on each site.
As a multi-user on-line platform, Asset Data Manager enables customers to view their assets and update the status of each item to better manage their short and long term utilisation goals and help maximise the return on asset investment recovery. The system is uncomplicated while allowing isolation between numerous sites.
For further enquires please contact us now